Happenings 1990-1999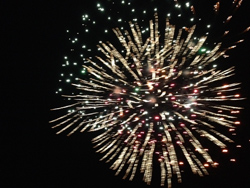 Business Census 1990's
Ag-Vantage, Inc.
Connie's Beauty Shop
Co-op Ag Center - Lakefield/Okabena
First State Bank of Okabena
Gene Albers Repair
Jansma's Repair
Okabena Elevator
Okabena Farm Supply
Okabena General Store
Okabena Municipal Liquor Store
Schneider Real Estate
Soleta Repair & MS Trucking
Voit's Body Shop
Williamsons Welding Supply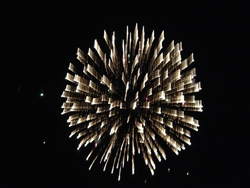 1990

January thaw with a temperature of 44 degrees.
Chad Gage – State Wrestling Champion.
Gene and Jean Schmitz back 'Home' to Okabena to run the "General Store".
Pat Stenzel new manager of Okabena Farmer's Co-op Elevator.
Bullet girls lose to S-J in district finals. Bullet boys top Jackson by 10, lose to Windom in semi-finals.
Sue Orcutt elementary teacher at Heron Lake chosen as the 1990 as the Teacher of the Year.
HLOL FFA Banquet held. Guest speaker was Terri Hames from Oklahoma. The HLOL administration received a special award and Jim Schneider, a high school teacher at HLOL, was presented the Honorary Chapter Farmer Award.
Twenty HLOL musical entries earn "Superior Rating".
Sara Heisinger breaks Pat Burns's 400 record.
HLOL commencement exercises on June 1, at 7 p.m.
Curt Eidhammer hospitalized at burn center.
Trista Volk crowned Miss Heron Lake-Okabena.
Okabena 4th of July celebration attracts usual crowd and another successful 4th is in the memory books and photo albums.
University of Minnesota landscape architecture students study Heron Lake area.
Evie Hussong elected president of Okabena Legion Auxiliary.
Okabena Fire Department acquires new rescue saw.
Brian Rademacher and Trista Volk crowned homecoming king and queen at HLOL High School.
Loren Marschel receives 25 year club award from the Minnesota State High School Coaches Association, Inc. Loren's many accomplishments include athletic director for 19 years; basketball assistant coach for three years, head coach for 22 years; head football coach for four years and head baseball coach for 13 years.
HLOL Farm Management team wins National FFA contest. Team members were Chris Rademacher, Kyle Timmer and Lyle Isder. They were coached by Charles Worm. The Floriculture Team consisting of Carolyn Rossow, Lori Schneider and Sheila Henning were first runner-up in national contest. The Nursery/Landscape Team placed tenth in national contest. Team members were Joel Hussong, Krista Salentiny and Jessica Freking.
Bob Hartman farm suffers the loss of a barn after weekend fire. The fire started sometime early evening. Passersby, Marv and Dawn Kaufman, let as many pigs out of the barn as possible. The Hartman's were not at home. Dave Hussong called the Okabena and Heron Lake fire departments to the blaze. The Hartman's lost 20 sows and boars and ten little pigs, but half of the heard was saved. The barn was a total loss.
A Minnesota OASIS in Operation Desert Shield formed for families of personnel serving in the Persian Gulf.
Curt and Shirley Pietz were awakened by local police early Sunday morning in response to a call by Phil Harcey of a fire in the barns located on the farm. Local fire departments from Heron Lake, Okabena, and Lakefield responded to the fire along with water trucks from Brewster and Jackson. Prairie Land Cooperative and the Okabena Farm Supply also lended a helping had in providing water. Approximately 1,200 head of hogs were lost in the fire. The Pietz family credited the fire departments for controlling and containing the fire to just the two barns.
A fire was reported at the Verlin Bass home in Okabena on Wednesday night. The fire department from Okabena responded to a garage fire at the Bass home in which two vehicles and everything in the garage was lost. Suspected cause is electrical.
1991
HLOL boys win consolation title at Jackson.
Loren Carlson receives 25 years of recognition for service to the students of Minnesota.
OASIS members joined in support as war breaks out in the Gulf. 1,000 people gathered at the Jackson Fairgrounds in support for the soldiers participating in Operation Desert Storm.
100 units of blood shipped to the Gulf.
Jason Hendrickson and Brenda Hill were crowned king and queen at coronation exercises Monday night at HLOL High School.
KARE 11 News visits Okabena.
HLOL Silver Bullet wrestlers District Champions.
Ken Heideman's life saved by Windom Police Officer Jeff Shirkey.
Tim Jansma state wrestling champ and Chad Kraft receives fifth place.
Area residents share news from the Gulf.
Local area receives 8 inches of snow.
Orion Samuelson was speaker at the local FFA banquet.
Jim Schneider voted as Heron Lake-Okabena Teacher of the Year.
HLOL Parliamentary Procedure Team won 1st place in the state. Members included Sheila Henning, Jenni Rademacher, Hilary Rossow, Becky Murphy, Julie Ambrose, Jeremy Bartosh, Lori Schneider, Sally Cook and Mike Stegemann. Crops 1st in state competition. Crop team members were Ann Henning, Nicole Rubis and Mike Frodermann. Nursery/Landscape team placed 1st at the State FFA Convention also. Team members were Kay Salentiny, Becky Frank, Sally Cook and Lori Schneider. Kathy Schneider and Ann Hartman won 1st place at the State Minnesota FFA Convention in talent competition.
HLOL girl's track goes to state.
HLOL track girls finish second at Class A State True Team Track & Field meet. 3200 HLOL Relay Team takes 1st at state meet. Members of the team were Stefanie Johnson, Sara Heisinger, Jenny Bass and Shelly Christians.
HLOL girls' softball team named District 7 Champs.
Mrs. Hecker retires after 21 years of being a teacher's aid.
Maybin's Consignments opens in Lakefield.
HLOL graduation ceremonies held.
Melissa Kolander named 1991 Miss Heron Lake-Okabena, Stefanie Johnson named princess.
Okabena 4th celebrated in grand style with Jackpot Bingo, main street parade, softball tournament and fun in the park. These are only a few events for the day. Okabena features one of the area's largest fireworks displays.
Heron Lake-Okabena Swim Team is back after nine years, Jacki Baumgard and Donna Damm coach the team.

HLOL Junior High undergoes improvements in the Ag and Shop rooms and entrances are now handicapped accessible.
Jackson County Farm Bureau donates equipment to HL-O Elementary School which included Computer Programs, Education videos and Resource Materials.
Okabena purchases a new fire truck.
HLOL Royalty for 1991 Homecoming were Jessica Freking, Queen and Curt Gates, King.
Pat Milbrath, Okabena, named Jackson County Homemaker of the Year.
Twins mania returns to Minnesota as they head into Pennant playoffs.
HLOL FFA to hold annual Corn Drive.
City of Okabena adopts new snow removal policy.
Carolyn Rossow named to National FFA Band.
Shirley Porter replaces Mr. Gates as counselor at HLOL High School.
Daniel Freking sustains shoulder injury in hunting accident.
Area residents have opportunity to attend World Series in which the Twins claimed the title.
HLOL Volleyball team champs of Sub Section 1.
HLOL girls dominate Windom to win sub-section tourney and advance to region contest.
"Mega-storm" hits the Region – dumps more than 13 inches of snow on the area.
1992
Shareholders vote to liquidate Okabena Farmer's Co-op Elevator. A stockholders meeting was held on Monday, December 23, 1991 to discuss the feasibility of continued operations at the Okabena Farmer's Co-op Elevator, according to Troy Post, manager of the facility. After much discussion a resolution was passed by the shareholders authorizing the board of directors to dissolve the Okabena Farmer's Co-op Elevator. Although the dissolution process has already begun, the elevator will continue day-to-day operations until the facilities are sold on a sealed bid auction.
Sheila Henning chosen 1992 Pork Ambassador for Jackson County.
Jenni Rademacher surpasses 1,000 varsity career points in 73-21 Bullet victory over Slayton.
Melissa Kolander competes in Miss Minnesota Teen, USA.
Queen Hilary Rossow and King Heath Rasche reigned over Snow Days activities at the HLOL High School.
Miloma Agri Service is open for business.
Okabena Farmer's Co-op Elevator sold. The Co-op Ag Center purchases the fertilizer and Troy Post buys the feed mill. So after 92 years the Okabena Farmer's Co-op Elevator is disbanded. The Co-op was first formed September 1, 1909 because of the expansion of farming in West Heron Lake and surrounding townships.
Joint Powers Board discusses pairing and sharing.
Kenny DeWall retires as Okabena Liquor Store manager.
Jim Schmitz will take over the duties as manager of the Okabena Liquor Store on March 1st.
Balmy temperatures of 67 degrees recorded on March 4 and on March 11. The March Lion shows its fury as region received 8-9 inches of snow.
Chad Kraft & Tim Jansma HLOL State Wrestling Champions.
HLOL Seniors Jenni Rademacher and Sara Heisinger selected Girls' All-Conference. Jenni and Sara were unanimous selections to the 13-player basketball squad.
HLOL Boys' basketball players Heath Rasche and Bobbi Madsen among 13 players chosen as All-Conference boys' basketball selections by the Red Rock Conference. Both were elected unanimously.
Jenni Rademacher signs letter of intent with NDSU and will be wearing a NDSU basketball uniform in the fall.
Official word was received that HLOL superintendent, Dick Orcutt, will leave the school district for the Windom School District. Orcutt has been with the HLO school district for 17 years and was named the superintendent for the HLOL district in 1991.
HLOL Girls' Track squad  – True Team Champs. They finish season undefeated.
HLOL girls win sub-section 1A individual meet.
HLOL High School graduation exercises took place May 29.
Mary Ellen Just retires from teaching at HLOL Junior High in Okabena. Mrs. Just began her career in 1951 at Heron Lake until 1954 when she took a break to raise her family. Mary Ellen came back half-time for 1963-67 and then full-time after 1967. She taught at Heron Lake Senior High, the HL-O for junior and senior high, and then taught at HLOL Junior High School.
Phil Harcey to retire after 21 years of teaching.
HLOL Boys' Track send Jason Glaser to state meet in triple jump and Harold Henning in 2 mile run.

Wayne Heisinger girls' section track "Coach of the Year."
Shelly Christians, Jenny Bass, Sara Heisinger and Stefanie Johnson repeat as 3200 meter relay State Champions.

Nicole Rademacher state golf participant.
HLOL's Jason Glaser and Harold Henning receive medals at State Track Meet.
HLOL girl's track team streaks to section 3A championship.
Okabena was once again a popular place to be on the 4th of July as people came from far and near to be part of the activities. Events ranged from a parade honoring our nation's birthday, to games in the park, a softball contest, a patriotic program, a "Robin Hood" play presented by children from the community, band jamm and, of course, the most spectacular event of all, the fireworks. Organizers of all events can again be proud of their accomplishments.
HLOL's FFA program honored as Louise Worm and Keith Place receive award for the Minnesota's "Agriculture Program of the Year."
Norm Hecker retires after 39 years as a school bus driver.
Queen Sheila Rossow and King Ryan Freking crowned HLOL Homecoming Royalty for 1992.
Minnesota Vietnam veterans recognized with memorial dedication on September 26.
Co-op Ag purchases General Store in Okabena.
Heron Lake and Okabena residents will receive home-delivered meals.
The first year of HLOL Cross County proved to be a success as the boys went on to claim a second place finish at state competition.
Heron Lake and Okabena residents receive delivered meals to their homes.
HLOL FFA places four teams in the top ten at the National FFA Convention held in Kansas City. (1) HLOL FFA Farm Business Management Team places 3rd. Team members were Ann Henning, Becky Murphy and Mike Stegemann. Coach of the team was Charles Worm. Mike Stegemann placed 1st in the nation individually. (2)HLOL FFA Nursery/Landscape Team places 5th. Team members were Lori Schneider, Kathy Schneider, and Carolyn Rossow. Kathy Schneider placed 1st in the nation individually. (3) HLOL FFA Meats Team places 6th. Members of the contest team were Mark Freking, Jeff Resch, Leo Schmidt and the team adviser was Keith Place. (4) HLOL FFA Floriculture Team places 8th. Members of this contest team were Sarah Hinkeldey, Jessica Freking and Kelly Christoffer. Louise Worm and Keith Place each received the Honorary American FFA Degree. The degree recognizes instructors who show outstanding dedication to the success of their FFA members and chapter.
Election Results: In the City of Okabena 118 people voted for 90% turnout. In the local election, Bill Vangsness was elected Mayor with 91 votes, Connie DeWall with 77 votes and Jim Schneider with 63 votes, were elected to the City Council. Okabena voters chose Clinton and Gore for President and Vice President, David Minge as U.S. Representative, Jim Vickerman for State Senator, Katy Olson for State Representative, Robert J. Ferguson for County Commissioner and Charles Bartosh for Soil & Water Conservation District 1 Representative.
1993
HLOL Snow Days coronation kicks off the week of activities. Ruling over the events for the week will be Queen Nicole Rademacher and King Chad Swanson.
Dorothy Finnern, 76, a former Okabena resident, was killed in car accident. Dorothy taught with the Heron Lake and Okabena schools for 29 years and prior to that she taught in the Sioux Valley school system.
New members take oath of office at Okabena City Council January meeting. They were Mayor Bill Vangsness and Council persons James Schneider and Connie DeWall.
Silver Bullet Wrestlers capture third place at state. Chad Kraft received his second consecutive first place medal.

Bob Madsen was named HLOL Boys basketball All-Conference with Chris Stenzel, Honorable Mention.

Katy Madsen and Carrie Baumgard were selected HLOL Girls Basketball All-Conference. Nicole Rademacher was named Honorable Mention.
Okabena gets a state of the art tornado siren up-date.
HLOL Knowledge Bowl Team placed first at Regional competition. They will now go on to State competition.
Judy Stenzel was named Heron Lake-Okabena's "Teacher of the Year". Judy is presently team teaching the second and third grade. "I consider it a privilege and a great responsibility to be with the kids each day," says Judy. "I really enjoy teaching." Judy enjoys golf, reading, and spending time with her husband, John, and children, Chris and Lesley.
Virginia Hay was the recipient of the "Friend of Education" award.
Fire destroys Okabena shelter house. Okabena firefighters were called to the Okabena City Park Sunday, May 2, where the shelter house was engulfed in flames. The fire occurred around 8:00 p.m. and is under investigation according to fire chief, Ed Voit. Although the cause of the blaze is unknown, it is believed that two juveniles unintentionally started the fire. Insurance adjusters have visited the site and have declared the shelter a complete loss. Voit stated that as soon as everything is complete, crews will begin to demolish the shelter in hopes of having a new one built by the 4th of July celebration.
Swollen creek banks caused flooding in many fields in the area.
Okabena council votes to rebuild shelter house.
HLOL track team takes top honors at sub-section track.
Wayne Heisinger named sub-section 1A "Coach of the Year".
Andrea Sievert goes to state golf for HLOL.
HLOL tracksters Kelli Haar, Carrie Baumgard, Harold Henning and Jenny Bass compete at the state meet in Blaine. Haar and Henning bring home medals.
Betty Stearns retires from HLO Elementary School after teaching for 30 years.
HL-O and Lakefield boards agree to hire and share full-time superintendent.
Okabena is famous for it's 4th of July celebration. People from far and near come to participate in the activities. Events ranged from a parade honoring our nation's birthday, games in the park, a softball tournament, a patriotic program, the play "Cinderella" presented by local youth, a band jamm and the usual spectacular fireworks display.
U.S. Department Ag Secretary, Mike Epsy and Minnesota Governor Arne Carlson view local farm land devastation due to record rainfall.
Large crowd hears legislative committee, ask for input concerning weather related farm crisis.
HLOL Junior High Principal, Carlton Mitchell, suffers a heart attack.
Seven representatives from southwestern Minnesota went to Washington, D.C. to ask for help with loss of income and cash flow problems due to local flooding.
Mr. John Gates is hired as Superintendent of HLOL Schools.
HLO Elementary School received new playground equipment. The equipment was installed by the Heron Lake Young Men's Club.

Our Redeemer Lutheran Church of Okabena celebrates 40th Anniversary on August 15.
Arnold and Marna Hussong of Okabena were recognized as owners of a 1993 Century Farm.
Okabena Insurance Agency merges with Norm Hecker Insurance Agency.
Heron Lake-Okabena chapter celebrates Women of Today week. They celebrate their eighth year as an organization. The HL-O Chapter of Women of Today have made local donations to the HL-O Playground Equipment, The DARE program, and to the HL-O Girl Scouts. Other local projects include the Easter Egg Hunt, Babysitting Clinic, Cinderalla Coloring Contest, Caramel Apple Sundaes in the park on the 4th of July, Holiday Craft Fair and Santa Claus Day.
Justin Ambrose was crowned King and Jenny Freking was crowned Queen at the HLOL Homecoming Coronation.

The 1993 HLOL girls track team was honored as Academic Section Champions for their achievements in academics as well as track.

Area harvests are definitely as grim as predicted earlier and in fact most are worse than farmers had thought they would be.

HLOL boys repeat as Section Three Cross County Champions.
HLOL volleyball squad seizes Sub-Section Championship.
HLOL FFA Floriculture, Nursery/Landscape, and Meats Teams compete at the FFA National Convention.

Dain Deutschman, Harold Henning and Pete Johnson members of HLOL Cross Country team earned All-State in cross country for 1993.
After 35 years of business, the Okabena Farm Supply was sold to the Coop Ag Center.
The Okabena Legion Club donated $800 to the Okabena Fire Department for the purchase of a Motorella GP 300.
1994
Arctic temps grip the region with ground-drifting caused by the 25 to 30 mile-an-hour winds. On January 19th Governor Arne Carlson proclaims all K-12 public schools to be closed due to the dangerously cold temperatures.
Erin Henning and Chad Kraft are crowned King and Queen at HLOL Snow Days coronation.
A break-in at the HLOL Junior High is being investigated.
HLOL girls' basketball team knocks off top-ranked Red Rock Central 45-43.
HLOL Bullet wrestler Chad Kraft ends his career and an era of Silver Bullet wrestling as he captures his third state wrestling title.
The 75th Anniversary of The American Legion. Proclamation is signed recognizing the efforts of all Jackson County Posts.

Charles Baumbach is named 1994 HLOL "Teacher of the Year".
HLOL school boards vote to eliminate junior high principal position.
April Hussong, Okabena, is selected to represent Sievert Peterson American Legion Auxiliary of Okabena as their Girls State Representative.
Four teams from the HLOL FFA place first at State FFA convention. Kathy Schneider, of Okabena, takes top honors in speaking and will advance to nationals.
Brad Milbrath, Okabena, will represent Sievert-Peterson Unit #608 at Boys State.
HLOL Girls Track squad takes the championship of Section II A True Team Meet held at Wells. The HLOL Boys Track squad takes second place at the Boys True Team Sectional.
HLOL School Board learns the Legislature approved the planning grant of $100,000 to assist with the cooperative study on a merger of HLOL and SVRLB districts.  They agreed that hiring a consultant would be the first step toward starting the process.
HLOL Girls Track team takes runner-up at the Class A True Team State Meet.
HLOL boys and girls win the sub-section track titles.
HLOL Class of 1994 held their commencement on Friday, June 3.  Sixty-one seniors received diplomas.
Carrie Baumgard, Jenny Bass, Kelli Haar, Justin Ambrose, Mark Kolander, Troy Haar, Nick Damm, Harold Henning and Israel Olson of HLOL qualify for the state track meet.
Multiple storms pass through the area damaging several crops.
Carrie Baumgard places third at state in the triple jump. Justin Ambrose ties for 6th place in the pole vault at state. The sprint medley relay team of Harold Henning, Mark Kolander, Israel Olson and Nick Damm earns fourth place medals.
Okabena celebrates the 4th of July in grand splendor.
Tornadoes and heavy rain strike the area again.
After 27 years of dedication to students, Rita Fest retires.
Kathy Schneider, a 1994 graduate of HLOL High School, honored by the Minnesota Academic Excellence Foundation at the Gathering of Champions held at the Minnesota State Fair.
Okabena Post Unit #608 and the German Band take part in the National Convention.
Storms rage through Jackson and Nobles Counties leaving behind millions of dollars worth of damage. Crop losses are estimated at 13 – 15 million dollars. Jackson County Commissioners pass a disaster resolution in order to obtain help through federal and state disaster programs.
HLOL Queen Jamie Rossow and King Eric Freking will lead their school in Homecoming week festivities.

A large group of concerned residents from various school districts attend the cooperating and combination meeting.
Bullet gridders end a fine campaign season at 5-4. Bullet girls grab fifth at Sectional CC meet; HLOL boy harriers finish fourth at Sectional CC meet; and Silver Bullets repeat as sub section volleyball champions.
National Champions at the FFA Convention in Kansas City are HLOL's General Livestock Team with first place honors and team members were Kayle Koep, Chad Nelson, Ryan Lemickson and Matt Nesseth; Business Management second place honors and team members were Nicole Rubis, Leo Schmidt, Brad Milbrath and Jeff Resch; second place Nursery/Landscape team and members include Erin Knutson, Derrick Damm and Aaron Stegemann; and 3rd place Floriculture team of Karrina McNea, Kathy Schneider and Kelly Daberkow. Mark Soleta received the American FFA Degree. Sheila Henning was named one of the FFA's new American Royal Ambassadors.
HLOL Coach Les Knutson receives his 300th career coaching victory when the Silver Bullets defeated the Ellsworth Panthers, 85-27.
Paul Bang, science teacher at HLOL Junior High, has agreed to shave his blonde locks if the students can collect 2,400 non-perishable items for both the HL-O and Lakefield food-shelves.
1995
First in a series of articles is published dealing with the cooperation and combination of area school districts.

Joyce Henning was appointed to fill the vacancy left by the death of Loren Carlson on the HLO school board.
An area burglary ring was broken by a Worthington police officer. Burglaries had occurred at PJ's, Mobil Oil and Okabena Feed Mill in December and in January. Two juveniles were arrested and two adults are being sought.
Third in a series of articles about C & C was printed, discussing school location possibilities, as well as a future school board.

Adelee Gade and Mark Freking were crowned King and Queen during the HLOL Snow Days coronation ceremony.
A large group gathered in Okabena for the first open meeting for the C & C proposal. Cooperation and Combination news filled the paper this week as meetings were held throughout the area to discuss the proposal.
HLOL girls' basketball team clinches second place in the Red Rock Conference and the HLOL boys' basketball team gained a share of the Red Rock Conference title with a win over Red Rock Central and a close loss to Fulda.
The HLOL Silver Bullet girls won the Sub-Section 3 championship by defeating Red Rock Central. The Tracy Milroy Panthers stopped the Silver Bullet gals in section final action.
The C & C plan received a "No" vote at the meeting of all school boards. HLO was the only board to vote yes on the question of putting the consolidation plan to a vote of residents of all the districts.
St. John's Lutheran Church of Okabena is celebrating 100 years as a congregation this year.
FLA members attended the state convention over the weekend, coming home with many awards.
HLOL varsity track team captures the section 2A True Team Championship and will compete in the State True Team meet at the National Sports Center in Blaine.
HLO Board accepts the resignation of teacher, Charles Baumbach; cook,  Dorothy DeWall;  and janitor, Lawrence Olson.

Charles Baumbach retires from teaching after 34 ½ years.
Okabena American Legion and Auxiliary hold their annual Memorial Day Services.
HLOL holds graduation ceremony.

Okabena German Band recognized for 41 years of performing in local parades.
HLOL and SVRLB School Boards put the C & C on hold for one year.
The United Methodist Church of Okabena holds its final service on July 2 after 101 years of worship.

Mr. George Loudenslager has been appointed to serve as HLO and SVRLB superintendent.
Okabena's Fourth of July celebration was a success again this year, despite rainy weather.
Mary Koob of Lakefield is honored for 25 years of work with the Postal Service. Mrs. Koob serves as the post mistress in the Okabena Post Office.
Vickie Milbrath of Okabena was named Minnesota Auxiliary Member of the Year at the Department of Minnesota American Legion Convention.
HLOL school welcomes new teachers as the school year gets underway. They are Melissa Harberts, Amy Wiemer and Superintendent George Loudenslager.
Co-op Ag Center, Okabena, adds Eric Hartman to their staff as a crop production specialist.
HLOL Homecoming King and Queen are Dan Freking and Erin Knutson.

An Okabena farmer, Dana Schmitz, was injured in train/tractor accident.
Silver Bullets claim fifth straight volleyball conference title and go on to claim sub-section title with a win over RRC.

HLOL volleyball team lost a tough one to  Southwest Christian. The Bullets finished their season at 23-6.
A computer malfunction causes a glitch at the FFA National Convention. The Nursery Landscape Team consisting of Vanessa Gade, Jonah Reyes and Jeff Resch, and the Farm Business Management Team, Jeremy Daberkow, Derrick Damm, Aaron Stegemann and Eric Hanson, both took third place.
Veteran's Day activities took place throughout the area.
American Education Week is November 12 through the 18. HLOL schools honored their educational staff and support staff personnel.
A benefit will be held on Sunday for Dana Schmitz, recently injured in a tractor/train accident.
HLO school board discusses their future as Lakefield tells Jackson that HLOL will be together for the 1996-97 school year.

Heron Lake-Okabena Women of Today held their annual Santa Day, despite snowy conditions.
With the HLOL Junior High at it again, collecting for the food shelf, teachers Jeff Galle and Pat Esser are wondering about their hair and beard, respectively. They didn't have to wonder very long, however, as the Junior High students raised enough food for the local food shelves and Mr. Galle and Mr. Esser lost their hair. A grand total of 7,638 items were collected.
Parade starts another successful 4th of July Celebration.
1996
The Lakefield School Board informs the HLO School Board that they believe Lakefield's educational future lies in the direction of Jackson.
HLO Board of Education unanimously decides to pursue consolidation with SVRLB.
The Bullet boys basketball team clinch Red Rock Conference Championship with a win against Adrian.

HLO Elementary students collect over $460.00 in pennies to help fight leukemia.
Steve Bornhoft is chosen HL-O "Teacher of the Year".
Kelly Vangsness chosen Okabena Girls State candidate.
The HLOL graduating class hold graduation ceremony.
United Methodist Church of Okabena is now in its new home at Pioneer Village in Worthington.
Father's Day brought heavy rains to the area. Some reported over 6 inches.
June 26th a milestone resolution passes as HLO Board votes to operate own K-12 school in 1997-1998.

The Annual Okabena 4th of July celebration began with Kiddie Parade followed by the Independence Parade.  The Grand Finale was the fireworks.
Bruce Leonhardt will be the new Industrial Arts teacher at the HLOL Junior and Senior High School.  Mr. Leonhardt will be teaching grades 7-12.
Jenni Rademacher, daughter of Jim and Cheri Rademacher, Okabena, has been named as a finalist in the hunt for the 1995-96 NCAA Woman of the Year.
Brady Olson and Kelli Haar are named HLOL Homecoming Royalty.
Amie Post competed in the Special Olympics bowling competition, placing 1st in singles and 1st in doubles.

Annual Veteran's Day Programs held at HLOL Junior and Senior High on Monday, Nov. 11.
HLOL Silver Bullet Cross-Country girls placed 9th in the State Meet. Jessica Zellar became the fourth HLOL runner to earn All-State. The HLOL volleyball team captures the Sub-Section title with their season record of 27-1.
The HLO School District announces their plan for the 1997-98 school year. The idea of a Concept School will be imposed.

The Lakefield School District discontinues pairing with the HLO School District effective with the 1997-98 school year.

HLOL volleyball team ends their season with a loss to Tracy-Milroy.
HLOL FFA Nursery/Landscape team returned from the Annual FFA Convention in Kansas City, Missouri, with first place.

Dominick Damm, a native of Okabena, qualified for the NAIA National Cross Country Track Meet.

Another storm strikes the area again for the third week in a row bringing ice and snow. Many people were without power.
The HLOL Junior High is once again collecting non-perishable food items for the food shelf. The goal is 10,000 food items, and new hair do's for Tim Owen and Cindy Scheevel who will shave their heads if the goal is met.
Southwest Star Concept School Curriculum to be distributed December 19. A curriculum handbook will be distributed for students who will be in grades 7-12 next year.
The consolidation vote between Jackson and Lakefield passed in December 19 vote.
The HLOL Junior High students collected 5,620 food items on their annual food drive, so, Mr. Tim Owen received a shaved head for Christmas.
1997
Southwest Star Concept School hosts open house on January 4, 1998, from 2-4 p.m. at the High School in Okabena. The public is encouraged to visit with students, parents and faculty and get information on block scheduling, applied learning, open enrollment and non-traditional curriculum. Everyone is welcome to come and see what makes SSC School unique!
The HLO School Board and the city of Heron Lake agree to terms for the sale of the lot which used to be the Heron Lake High School grounds.
Marilyn Atz, Okabena resident, has a photo accepted for the 1997 "Explore Minnesota" calendar.
Pre-registration dates are announced for the Southwest Star Concept School. Registration will be held January 20 and January 23 at the Okabena building.
Snow and blowing snow were common in early 1997 with drifts piled high throughout the area.
President Clinton declares 40 counties in Minnesota disaster areas due to the on-going effects of severe winter storms and blizzard conditions since January 3.
The HLO School Board holds their first meeting of 1997, discussing registrations, spring election dates and the swimming pool renovation.
Lakefield-Jackson denies HLO's request for gymnastics and wrestling pairing.
Heron Lake-Okabena's 5th grade class receives a national runner-up award for a song they wrote as a music class project.

The HLO School Board hires KSA Architects, Mankato, to service the expansion plans of the new school in Okabena.
HLO School Board member John Stenzel outlined the initial plans for the summer/fall re- modeling of the Okabena building. The two new "wings" would house a new science lab; a multi-purpose classroom for business education or ag-science or computers and a school store. The south "wing" would hold the ag department's greenhouse, a foyer/gathering area, and new band/choir rooms.
Superintendent George Loudenslager received a letter from Superintendent Kent Baldry, representing Jackson County Central school board, with a proposal for Southwest Star Concept School to continue in the gymnastics-wrestling pairing agreement for the 1997-98 school year and thereafter.
Marless Milbrath chosen as HLO "Teacher of the Year".
HLO School Board makes 1997-98 sports plans for Southwest Star Concept School. Cross Country, baseball, softball, boys and girls track and golf will be paired with SVRLB; gymnastics/wrestling with JCC; football, volleyball and boys and girls basketball will not be paired.
Southwest Star Concept School decides to let students vote on "Quasar" logo.
Local school board filings for Heron Lake-Okabena are John Stenzel and Richard Freking.
HLOL National Honor Society hold induction ceremony. Jason Rostomily, Kelli Haar, Joel Bass, Kelly Baker, Tony Bornhoft, Tracy Madsen, Amber Swanson, Amy Pohlman, Leesa Majerus, Krista Frederickson, Heather Rossow, Lesley Stenzel, Jonah Reyes, Brandi Salzwedel, Teresa Schneider, Angela Rossow, Amy Arndt and Dana McKinney were all inducted as new members.
Ray Hill named as new manager of the Co-op Ag Center, Okabena office.
The HLOL High School held their final prom together with the theme of "Never Say Good- bye." The ten year pairing agreement will end and the schools would be going separate ways in the 1997 school year. Valet parking was available for the semis, limos, cars and trucks that brought the students to the final prom.
The Southwest Star Concept School received a $5,000 grant to improve and transform their public schools.

The HLO School Board met the new superintendent, Steven McCormick, at their recent meeting.
The Okabena American Legion Post #608 celebrates 50 years with a birthday party held Saturday, April 5th.
Local organizations receive awards from Federated Rural Electric. Okabena Volunteer Fire Department and the Southwest Star Concept School's FFA Chapter received varying amounts.
HLO Elementary students raise $322 for computer software and earn a free TV/VCR combo.
HLOL Girls Track Team places second at the State True Team meet held Saturday, May 17th in Blaine.
The communities of Heron Lake and Okabena celebrated the formation of the new Southwest Star Concept School in the Okabena City Park on Sunday, May 18th.
Kelli Haar, Melissa Benson, Jessica Zellar and Dani Damm each earned conference champion honors in track and field.
The HLO School Board hires two new teachers for the 1997-98 school year. Jenni Leonhardt for the English/Social Studies, grades 7-12 position and Renae Hemingway, in the Special Education/EBD teacher position.
Local School Board elections were held. The Heron Lake-Okabena voters re-elected incumbents Richard Freking and John Stenzel for two, four year terms.
Services were held throughout the area on Monday in observance of Memorial Day.
Ryan Koep wins Sub-Section pole vault title; Ryan Heisinger claims triple jump gold medal.
George Loudenslager will be retiring on June 30, 1997, as superintendent of SVRLB and HLO Schools.
The Southwest Star Concept School will hold registration day on Tuesday, June 24, from 9:00 a.m. to 11:00 a.m. and from 12 noon through 3:00 p.m. at the school in Okabena.
The Quasar Booster Club has created a Southwest Star School float. It made it's first appearance last Saturday at the Summerfest parade in Lakefield.
Fourth of July celebrations again draw large crowds in Heron Lake and Okabena. Heron Lake had it's July 3rd street dance with beer garden and Okabena held it's Independence Day Parade, carnival in the park, softball games, fireworks, and battle of the bands.
Doug Thomas of the Center for School Change spoke to teachers at school grant meeting. He gave teachers, school board members and administrators a "to do" list in applying for the $45,000 Implementation grant.
Events for the new Southwest Star Concept School begin gearing up; ceremonies are set for the grand opening, "Pre-School" Conferences are announced and the Southwest Star Community Band has begun.
Okabena held their "Corn and Pork" Road Races with a record number of 83 runners. A total of 27 runners completed this year's 4-K race.
Parade starts another successful 4th of July Celebration.
The Southwest Star Concept School planning committee meetings continue – plans were finalized for the grand opening celebration, including a hog roast, pep rally and a dance. Other informative reports were given on facilities, technology, activities, marketing and curriculum.
On August 27, 1997, the SSC grand opening event drew a crowd estimated at 600 people. The gathering heard from several area legislators, the new SSC School-Community Band, and the local band; Loose Change.
SSC Schools welcome new faculty and staff members: Lori Grote, Sheila Helgeson, Renae Hemingway, Spencer Howard, Jenni Leonhardt and Phyllis Nitch.
SSC School before school conferences were very successful with a 99% attendance.
SSC students get involved in the community by working at SSC Elementary, Lakeview Home, Windom Hospital and Heron Lake Environmental Learning Center.
The SSC board resolved to pursue remodeling plans in Okabena and get the go ahead for the bond referendum.

The Okabena Legion won two state awards for their involvement with the SSC School.
Mackenzie Freking and Tony Jorgenson were crowned as SSC's first homecoming royalty.
Brett Hussong led the varsity boys at the I-90 Cross Country meet while Jessica Zellar wins the girls varsity title.

SSC Homecoming Parade took place in Okabena.
Jessica Zellar won the Red Rock Conference title while Dani Damm took fifth at Slayton.
SVRLB ended SSC's grid season with a 48-8 playoff victory.
Jessica Zellar finished 8th in the state cross country meet. The Quasar Volleyball team defeated RRC in the first round of the playoffs but then fell to #1 seed, Windom.
Specific questions were addressed Monday evening during the first of two public informational meetings for the SSC bond referendum.
American Education Week was celebrated in the local schools. Veteran's Day was also celebrated with programs at area schools.
"Yes" was the answer the voters gave to the SSC bond referendum question. Money will be used for remodeling and adding on to the Okabena school.
Food shelf update records 1,778 items so far. This is far short of the numbers needed to turn two teachers and one student bald. Mr. Leonhardt, Mr. Wilson and Dusty Koster have offered to have their heads shaved for varying amounts of food items donated.
The Heron Lake-Okabena and Lakefield food shelves received items collected by the students, faculty, community businesses and community members to see teacher Bruce Leonhardt, teacher Dale Wilson, and student Dusty Koster shave their heads in front of a very spirited audience of students, teachers, and community members. Hairstylists in the area donated their time and their talents at the event.
Southwest Star Concept School will be hosting an open house on January 4, 1998, in anticipation of the open enrollment deadline of January 15.
Okabena Creek and Heron Lake will be chemically treated in the first week of February, 1998.
1998
The SSC school board meeting was highlighted by the remodeling plan presented by two members of KSA Architects, Inc., Mankato.
A trio of students, along with two faculty members from SSC, were the designated representatives chose to give the school's presentation at the Minnesota School Board Association Convention in Minneapolis.
Winterfest Royalty crowned at SSC were Queen Carrie Hussong and King Wes Liepold.
SSC Education Association names "Co-Teachers of the Year", Dorothy Johnson and Cindy Scheevel.

The First State Bank of Okabena makes a $50,000 donation to the SSC School district.
Big news in the this week was the string of tornadoes that swept from the Lismore area northwest all the way to St. Peter. Approximately 1,000 homes and 2 lives were lost. Hardest hit were Comfrey and St. Peter and numerous farms.
SSC/SVRLB combine for the first time for girls and boys track. SVRLB and SSC baseball teams are also joining forces this spring.

SSC FFA Chapter holds first spring banquet – a well attended, well presented affair.
Local people including students and faculty from SSC help in tornado clean up throughout the area.

Rain dampened those in evening dress as SSC holds first prom.
The SSC School Board met with contracting firms about bids for the renovation of the Okabena school. Unofficially, the apparent low bidder was Salonek, Inc., with a base bid of $3,010,000 with extras bringing it to $3,103,000.
Great Plains Uniserv (local branch of the MEA) held a banquet honoring Friends of Education and Teachers of the Year. Those honored from SSC were Rich Freking for "Friend of Education" and, "Co-Teachers of the Year", Dorothy Johnson and Cindy Scheevel.
SSC-SVRLB girls track team won the Section 3A True Team Championship and brought home the first place trophy from the State True Team Tourney.
Memorial Day services were observed throughout the area. Rain threatened to dampen some programs early in the morning, but the afternoon gave way to sunshine.
Okabena gets ready for the inconvenience of having the bridge just outside of town replaced. Detours are expected to last for most of the summer.  Okabena Bridge Story
Ground breaking for the new addition to Southwest Star Concept School took place prior to SSC's first graduation ceremonies on May 29th.  Ground Breaking Photos and Story
Loren Marschel retires after a 33-year teaching career. Mary Pomerenke retired after 20 years of teaching 1st graders. Dorothy Johnson retired from the SSC Family/Consumer Science Department after a 22-year career.
Janelle Madsen, Tami Tungland, Ellen Graef and Brittany Leopold took first place at the State Track and Field meet in the 4x200 meter relay.
Larry Granger, of the Center for School Change, came to Okabena on June 18th. He met with educators, school board members and concerned community members to discuss plans for the Southwest Star Concept School.
Gordon Leopold began serving as a member of the Southwest Star Concept School Board of Education, replacing Rich Freking.

The Fourth of July celebration at Okabena was well attended this year. A beautiful evening ended with a varied display of fireworks for a large crowd.
SSC receives grant from Hubert Humphrey Institute.
Volunteer teams from the Jackson County communities walked through the night to beat cancer during the 4th annual Relay for Life.  About $45,000 was raised at the event.
With the votes cast and counted, the proposed merger between Prairie Land Cooperative and Consolidated Co-Op will become a reality. New Vision Cooperative will be the name of the combined company. The effective date for the merger is September 1, 1998. Both cooperatives end their fiscal years at the end of August and operations will be combined after that.
SSC School will hold their second annual kick-off picnic on Saturday, August 22 beginning at 5:00 p.m.

A large crowd of over 250 people were on hand Sunday, August 16, at the Delafield Lutheran Church to join the celebration of 125 years.
SSC Schools welcome four new faculty members, Jeff Lake, new Physical Education/Health teacher; Nat Boyer, new fourth grade teacher; Sally Oltmanns, new Family/Consumer Science teacher and Howard Spencer, new art instructor.
A passenger train traveled from Windom to Heron Lake and back. Some local residents had the opportunity to take a ride on the train, as part of the Operation Lifesaver program.
A School Nature Area Project (SNAP) Grant was awarded to the SSC Elementary School.
Okabena and Heron Lake City Council highlights include cooperative police contract.
The SSC Quasar football team made history by scoring their first ever victory by a 12-8 score over Lake Benton.

SSC High School named Brittany Liepold and Brodie McKeown as their Homecoming royalty.
Baribel Wohlke is the German exchange student at SSC High School. She will be staying with the Paul and Joyce Henning family.

On the gridiron, the SVRLB Raiders downed the SSC Quasars in the season finale, 28-12 was the final score.

The volleyball Quasars ended their regular season with a record of 21-5.
The Cross Country gals took the conference crown in Slayton and the boys took second.
Wayne Heisinger was named Dakota Wesleyan University Alumni Coach of the Year.
The Christian Science Monitor Magazine visited the halls of Southwest Star Concept School. The magazine will be featuring a rural school that is having success in their upcoming issue.
The election results are in, with the biggest surprise being the state governor's race. "Our governor can beat up your governor" became the catch phrase after Minnesota surprised the country and themselves by electing body builder Jesse Ventura as governor.
Jessica Zellar finished 28th at the State Cross Country Meet.
The FFA National Convention was held for the final time in Kansas City.  The SSC Nursery/Landscape team came home with first place honors and Farm Business Management team took seventh place in the nation. Next year's convention will be held in Louisville, Kentucky.
American Education Week was held. Okabena American Legion Auxiliary members gave flowers to the teacher and staff at Southwest Star.
Veteran's Day programs were held in Heron Lake and Okabena in tribute to those who have served.

The SSC School Board accepted the resignation of Cindy Scheevel as head volleyball coach.
James Albrecht begins pastoral duties at St. John's Lutheran Church in Okabena. Rev. Vance Fossum and his family moved to South Carolina where Rev. Fossum was called to serve in a parish there.
A new scholarship for SSC School was established in the memory of Loren R. Carlson.
Heron Lake and Lakefield food shelves once again benefited from SSC's food drive. Superintendent Steve McCormick had his head shaved and Mayor-Elect John Hay had his hair colored blue in payment for the 7,058 items. Including $896.50 for each town's food shelf.
1999
The Okabena City Council had three Okabena residents take oath of office. They were Connie DeWall, mayor, and council persons Lyden Olson and Richard Vogt.
SSC school teachers Jim Schneider and Sue Aden applied for an implementation grant from the Center for Reducing Rural Violence and were then notified that they received the $25,000 grant.
Barb Pohlman, teacher at SSC High School, was selected as one of the state's top Special Education teachers in the mathematics department.
Ag-Vantage, Inc. moves from Heron Lake to Okabena. After two seasons in Heron Lake, the business needed more storage and a location that can be diked to enable it to store bulk material.
SSC Winterfest Coronation was held and royalty for the Winterfest festivities during the week will be Queen Tami Tungland and King Dustin Post.
Brett Hussong and Neil Hansen were selected by the American Legion to attend Boys State.
Governor Jesse Ventura spent March 17 talking and listening to the people of southwest Minnesota. Ventura came to hear the concerns of the people of greater Minnesota, especially the farmers.
The Okabena Legion Post #608 celebrated their 80th birthday on March 20.
SSC High School students were seen on Pioneer Public TV's Academic Challenge Program.
The senior class from SSC took a trip to New York City. The trip included visiting the Statue of Liberty, Chinatown, Central Park, Empire State Building and the Broadway Show, "Smokey Joe's Cafe".
Melanie Damm was chosen as Okabena's Girl State candidate.
Sue Aden was chosen as "Teacher of the Year" by the SSC School District. Pat and Warren Sontag were chosen as "Friends of Education".
Nine members from the SSC FLA/FHA Chapter competed at State Convention. The chapter brought back four gold and two silver medals.
The SSC band and choir returned from their trip to Branson, MO. The choir earned an Excellent Rating and the band received a Superior Rating.
The SVRLB-SSC girls track team earned State Championship.
An awards day program on May 21 was the first event to be held in the new SSC gym. The next event was the SSC Commencement exercises.
Memorial Day activities were celebrated in the area on May 31, honoring those who have served our country.
4x200 relay team receives first place medals at the State Track Meet. Members include Brittany Liepold, Ellen Graef, Tami Tungland and Janelle Madsen. Ryan Heisinger wins state meet triple jump gold medal with leap of 44'7".
Six trumpeter swans were released on Duck Lake. The swans were obtained from the Minnesota Zoo.
Construction on a new addition to its school facility at St. John's Lutheran Church in Okabena will nearly double the current amount of classroom space.
The largest permanent income tax cut in Minnesota history officially took affect July 1.
Okabena 4th of July celebration was well attended again. A fun day of activities was enjoyed by everyone as usual. The fireworks once again was the finale of a great patriotic celebration in Okabena.
The American Red Cross had a very successful bloodmobile in Okabena.
The Grand Opening at Southwest Star Concept School was a success.
SSC welcomes exchange student, Simone Weitz, from Germany.
Balloons released at SSC Grand Opening traveled to Milwaukee and a reply was received at the SSC High School.
The Darrell Lee family is visiting the SSC school for the month as part of a nationwide tour of schools. The family is from Washington state.  
SSC holds Homecoming Coronation with Brett Hussong and Holly Barkeim named as King and Queen.
Because of the extremely dry conditions, a burning ban was issued by the Jackson County Sheriff's Office and the County Fire Department.
Highway 60 construction between Heron Lake and Brewster will begin sometime during the week of October 20th.
Les Knutson is inducted into the Minnesota Girls' Basketball Coaches Association Hall of Fame.
SSC FFA Chapter attended the National Convention in Louisville, Kentucky. Ryan Pohlman was top individual in the nation in the Nursery/Landscape division.
The consolidation vote for Sioux Valley and Jackson County Central has been passed. New school board members have been elected.
SSC Community Wellness Center now open in Okabena located at the SSC School.
Farmers are invited to informational meeting on genetically modified soybeans and corn.
The week of November 15-19 has been named American Education Week.
The 6th annual "hair shaving" will take place this year at the SSC School in Okabena. The head shaving occurs each year before Christmas, during the student food drive. This years food drive raised $918.00 plus over 400 food items for both the Heron Lake and Lakefield Food Shelves. Brad Doherty was one of those who volunteered to have his name put into a hat, along with others, for the incentive of those collecting. Doherty put his name in, and gave the hair off his chin for the incentive. Brad has had the beard for 16 years. Bill Vangsness offered his mustache, which he has had for 23 years, as incentive for the food drive collection. Connie DeWall volunteered her time to help with the annual shaving event.
The brightest and largest moon in 133 years will shine tonight, December 22.
A public hearing was held in Okabena concerning the Okabena Liquor Store. It was decided to keep the store municipal for at least six months or longer, and then do another re-evaluation.
Due to the significant snowfall, the burning ban for Jackson County has been lifted.
Okabena, Heron Lake and other local towns prepare for Y2K.
(Okabena's history was provided courtesy of the Okabena Centennial Edition of
The Okabena Press, Jackson County History Books, Jackson County Historical Museum and Tri-County News.)